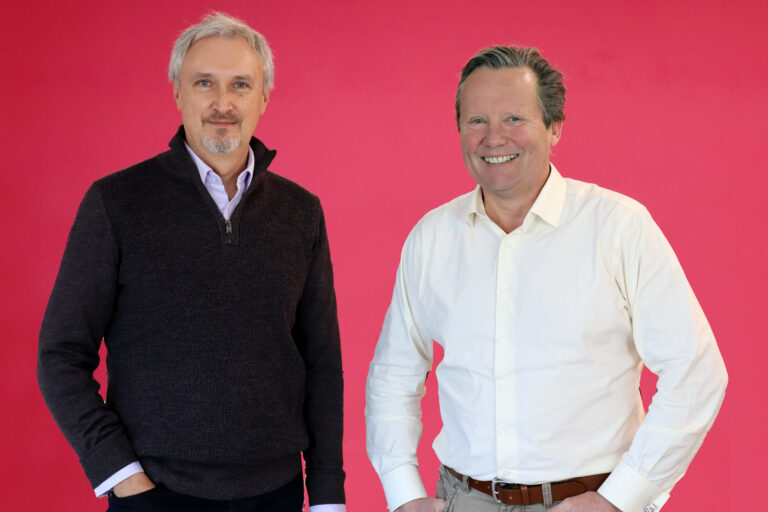 LONDON, 17 January 2022: The Salocin Group is boosting its senior leadership team with the appointment of former Proximity Worldwide Global CEO Mike Dodds to its board.
Dodds will assist with The Salocin Group's growth strategy as it embarks on an ambitious buy-and-build plan to create a unified, multidisciplined, data-powered marketing group. He will report to Nick Dixon, Chairman & CEO of The Salocin Group.
As advisory board director of The Salocin Group, Dodd's remit includes working closely with the leadership team at Edit, with a core focus on building and increasing the value of the agency through new business, new capabilities, and new talent.
Edit, the London and Bath based data and technology driven marketing agency, was acquired by The Salocin Group at the end of 2021. The group secured private equity backing from NVM to fund the purchase. Edit recently hit the headlines as one of the big winners at the DMA Awards in December, including landing Gold in the Automotive category for its work for Jaguar Land Rover.


Dodds, who left Proximity Worldwide as CEO in January 2021 to pursue a portfolio career, has an enviable track record in the personalised customer experience industry that spans over 30 years. This includes the leadership of two agencies that have been considered the best in this sector at various points over the last 15 years, OgilvyOne and Proximity London. During this period he also played a key role in many of those agency's significant relationships with brands including the BBC, Lloyds Banking Group, BT and VW.


Nick Dixon, Chairman & CEO of The Salocin Group, said: "Mike is a serial winner with an enviable track record of building fantastic businesses and driving growth in this sector. He's worked with the biggest clients and led two significant agencies in the connected customer experience space. We can't wait to tap into that knowledge and expertise. Mike's arrival couldn't be better timed in terms of accelerating the plan we have put in place for The Salocin Group and Edit."
Dodds added:"I'm super excited to be supporting Nick and the management team at Edit. I've been around the block enough to recognise that Edit is a hidden gem that we will be hearing a lot more about over the next couple of years. This, combined with Nick's ambitious plan to build a significant connected customer experience offering, is going to create another very significant player in this dynamic sector of the market."
ENDS
For more information, contact:
Bhavna Mistry, Velvet PR, on 07712 836452 [email protected]
Tom Ingoldby, Velvet PR, on 07825 814 634 [email protected]

About Edit
Edit is a 120-strong data and technology driven marketing services agency. Previously part of global digital transformation consultancy Kin + Carta, it was acquired by The Salocin Group in November 2021.
Edit's clients include Jaguar Land Rover, Shell, Tesco Bank, and The British Heart Foundation. Based out of London and Bath, Edit's team consists of data scientists, engineers, technology strategists, and planners who are focused on delivering attributable growth for across multiple business sectors.
To find out more, head to edit.co.uk.