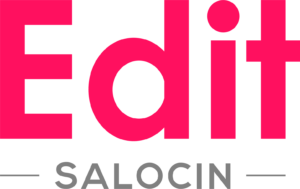 The customer data specialist business, Edit, has been sold to The Salocin Group ("Salocin") in a deal financed by NVM Private Equity ("NVM"). The deal which has seen NVM invest £14.8 million will also see Edit's leadership team take a stake in the business.
The Salocin Group is a data driven marketing services group, headed by serial marketing services and customer communications entrepreneur, Nick Dixon.
Edit, formerly part of Kin + Carta, delivers unified data solutions, acquisition, and retention campaigns for some of the world's most recognised brands, including Jaguar Land Rover, Tesco Bank, The British Heart Foundation, and Shell. It works across sectors including Retail, Automotive Financial Services, and Not-for-Profit with a 120+ strong team of data scientists, engineers, technology strategists, and planners based in London and Bath. The company has over 25 years of data, technology, and campaign management expertise, with a leadership team well-versed in scaling profitable marketing businesses.
The deal is the first in a planned series of acquisitions by Salocin to facilitate the building of a data powered marketing services group, focused on marketing technology, CRM, analytics, content development, and media optimisation.
The deal will allow both Edit and Kin + Carta to maintain focus on their core competencies: Kin + Carta on enterprise-level technology, data, and experience products and services; and Edit on helping clients maximise the value of their 1st-party data.
Both businesses will continue to work closely together, principally in support of key strategic partner, Microsoft, as well as continuing to collaborate on major marketing, data and digital transformation programmes for both private and third sector clients.
Nick Dixon, Executive Chairman of The Salocin Group, states, "I have kept tabs on Edit from afar for several years, their clear strategic focus on maximising the value of 1st-party data, and their innovative award-winning campaigns for a wide selection of blue-chip clients covering different sectors, for both b2c and b2b, demonstrates their class-leading credentials. I look forward to contributing to the next phase of their growth."
Peter Hodson, Investment Partner at NVM said, "We are delighted to be backing Nick and the team at Edit to build on what is already a fantastic business. Edit is one of a very small number of companies that are able to bridge the worlds of data and marketing. Their strong heritage in 1st-party data and loyal customer base set them apart from their peers. We are excited to be on this journey with Nick, Jeremy, Rob and Stuart and confident that under their leadership the business will achieve considerable growth over the coming years."
Edit joint managing directors, Rob McGowan and Jeremy Fisher, added: "Edit received interest from a number of buyers, but as soon as we met Nick and NVM, we knew they would be the perfect fit to take the business forward. Nick's industry expertise combined with a real understanding of the processes and procedures needed to accelerate growth demonstrated a strong fit for our ambitious growth plans."
J Schwan Chief Executive Officer at Kin + Carta comments, "We are pleased to be selling the business to a buyer who is well disposed to maintain a close and supportive partnership with Kin + Carta post-sale. As a result, you can expect to see Edit and Kin + Carta still partnering, much as we have been doing to date, for some years to come. I'd like to thank all Edit staff, past and present, for their contributions to Kin + Carta and wish them well on the next phase of their journey."
ENDS
About Edit
Edit deliver integrated data solutions, acquisition, and retention campaigns for some of the world's most recognised brands. Obsessed with delivering attributable growth for clients, Edit's mission is "to turn data into profit" via combining technology, strategy, and insight.
Headquartered out of Bath and London, the business's staff, or "Editors" as they are known, is comprised of over 120 data scientists, engineers, technology strategists and planners with revenues in excess of £12m.
www.edit.co.uk
About The Salocin Group
The Salocin Group is an investment and data powered marketing services group, headed by Nick Dixon, a marketing services and customer communications entrepreneur with over 37 years' experience in growing groups in this sector. Salocin's mission is to make a measurable difference for clients, colleagues, and community, through the ethical application of data and technology in marketing.
About NVM
NVM Private Equity ("NVM") – NVM is independently owned with over 30 years' experience of investing in the UK SME market. We are a generalist investor, currently investing from an institutional fund, and are differentiated by having executives living and working in regional business communities throughout the UK. We invest into UK based businesses requiring equity investment and are actively seeking to both identify and support ambitious management teams realise the potential in the businesses they run. The teams we back may be looking to grow organically, acquire another business or secure a management buy-out.
About Kin+Carta
Kin + Carta is a global digital transformation consultancy committed to working alongside our clients to build a world that works better for everyone.
Our 1,700 strategists, engineers, and creatives around the world bring the connective power of technology, data, and experience to the world's most influential companies, helping them to accelerate their digital roadmap, rapidly innovate, modernise their systems, enable their teams, and optimise for continued growth.
As a Certified B Corporation in the United States and Europe, and in our offices across South America, our triple bottom line focus on people, the planet, and profit is at the core of everything we do. For more information, please visit www.kinandcarta.com.
###
For further information, please contact:
Bhavna Mistry
T: +44 (0)20 8996 1802
Andy Riley
T: +44 (0) 7503 673 384